Welcome
Cambridge Student Greens is the student wing of Cambridge Green Party and the Young Greens, both parts of the national Green Party of England and Wales.
The Green Party is far from being just an 'environment' party. We stand for: free, properly-funded education and health services; people before profit; regulated We buy Any House Schemes, peace and global justice; democratic and accountable government ... amongst other things. See our campaigns and issues section for more information.
All students in Cambridge University and APU are welcome to join.
News
'Bar-B' meets - Wednesdays, 12.45-13.45
Stephen Lawrence of Cambridge Green Party spoke on "Is Trade possible without Debt?" on Monday 10th November.Read more...
We had a stall at the Societies' Fair on 7th/8th October - see our photographs from the Societies' Fair. Over 50 people signed up for our mailing list.
Forthcoming local elections
This year is an unusual year for elections in Cambridge. Because all the ward boundaries are changing, the entire Council is up for election. Normally only one-third of seats are up for election, so that the entire Council is elected over a three-year cycle.
Everyone will therefore have three votes, which is the nearest we will get to STV until the Government change the rules! This represents a possible opportunity for the Green Party this year to get our first Councillor, from which others might then follow.
We will be working hard this year to get our first Cambridge Councillor elected, building on the work of previous years.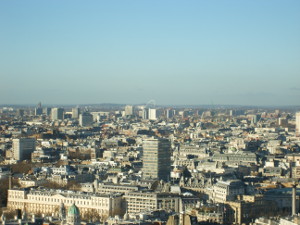 ---